About Optident
We are a friendly, family orientated practice with at least three generations of the same family attending the clinic.
We strive on bringing our patients the best and most appropriate dental care.
We understand that dental treatment can be unsettling and bring on the nerves; we would like to assure you that we can and hope to make your patient journey calm and relaxing.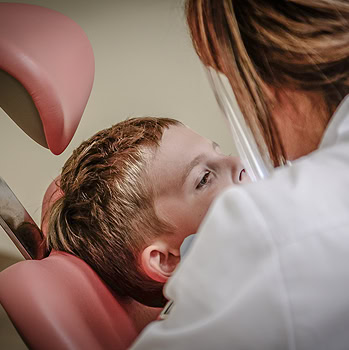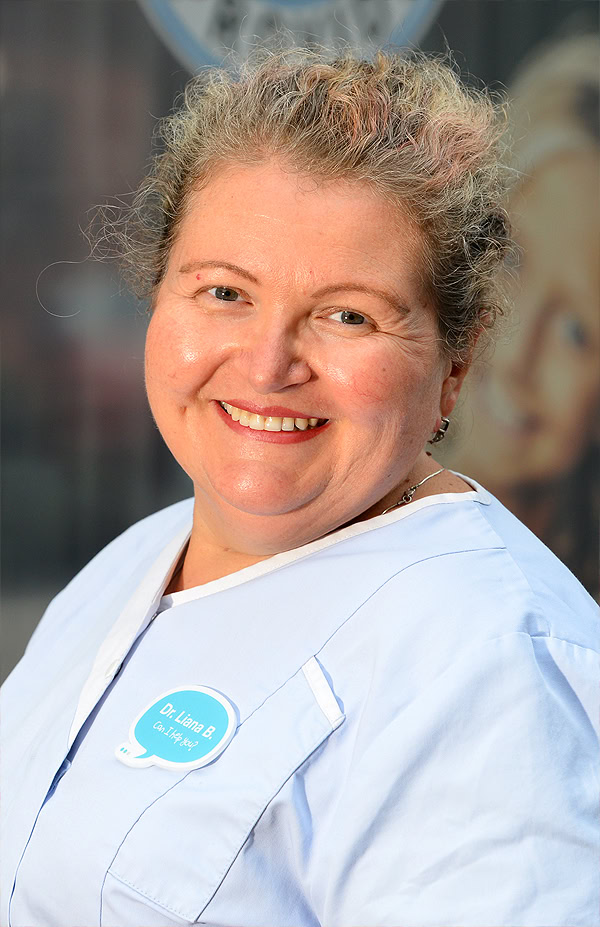 Liana Budurin, DMD
Timisoara 2000, GDC No. 134723
Principal Dentist / Practice Owner
Liana has over 20 year's dental experience and has a very special keen interest in orthodontics and myofunctional therapy. Liana provides fixed orthodontics, Invisalign and Myobrace treatments. Liana always ensures she is update with new techniques that are coming out and has trained with some of the best orthodontic trainers worldwide, including Canada, South America and Australia.
Liana likes to spend time with friends and family during her spare time.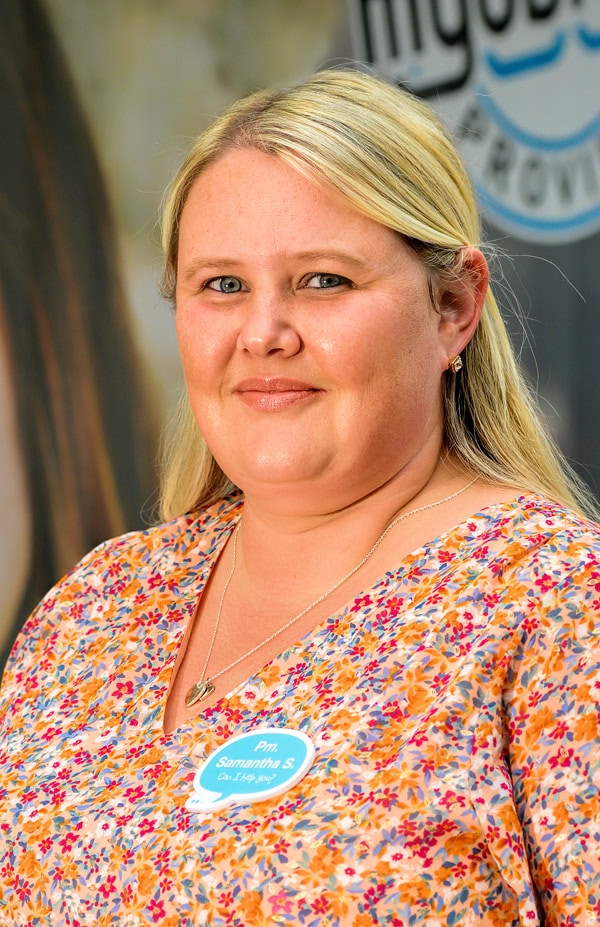 Samantha Sheerin, LCGI, RDN, DNP, OHP
GDC No. 120788
Practice Manager
Qualified as a Dental Nurse in 2003, and went on to complete many post nursing qualifications, and in 2015 took on a management role within Community Dental Services before returning to General Practice at Optident Dental Clinic in 2018.
Sam in her spare time loves to watch a game of rugby or she's busy baking in the kitchen.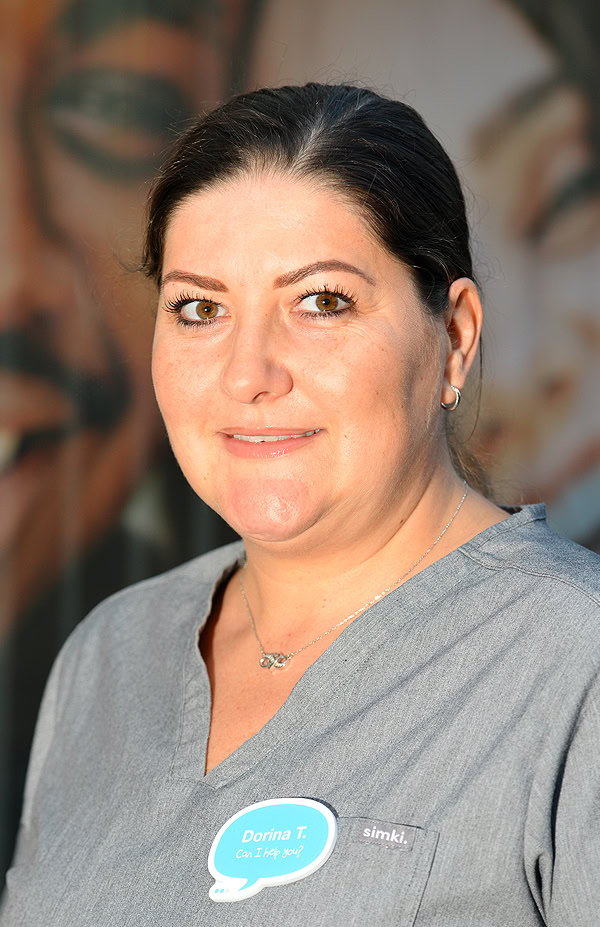 Mariana Dorina Trissia
BSc University of Essex 2018, GDC No. 234761
Dental Therapist
Dorina started her dental career as a Dental Nurse but soon after she pursued further studies as a Dental Therapist, completing her course with a First Class Degree at the University of Essex.
Last year Dorina qualified in Facial Aesthetics and she will provide those treatments in our practice as well. Dorina loves working with children and enjoys giving her patients the best smiles by completing cosmetic dental work.
In her spare time, Dorina loves spending time with her family and travelling.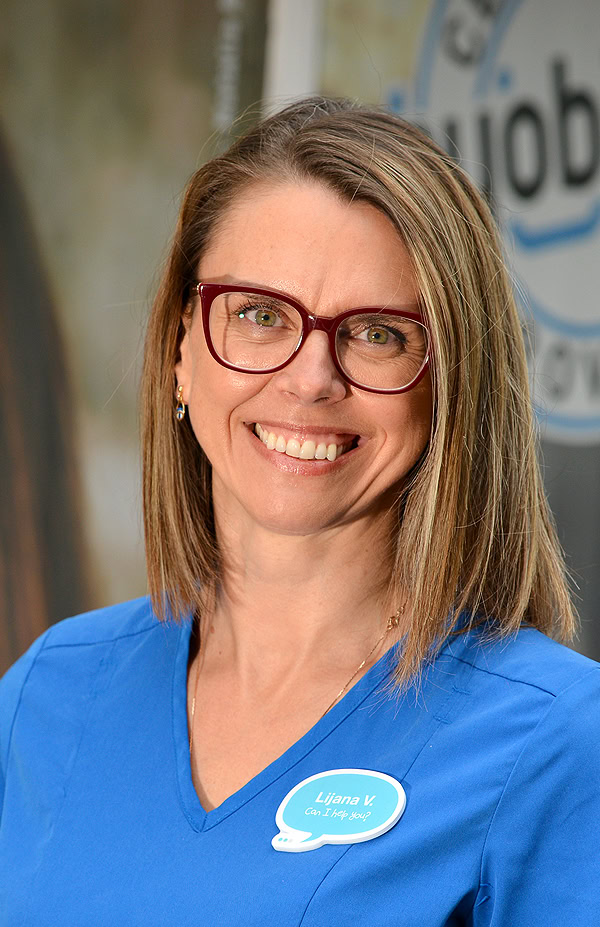 Lijana Voronova
Lithuania 2001, GDC No. 261175
Dental Hygienist
Lijana qualified as a dental hygienist in 2001 and joined Optident Dental Clinic in May 2018. Lijana is a very calm and caring person and often gets told that her treatments are relaxing.
During Lijana's spare time she loves spending it with her family.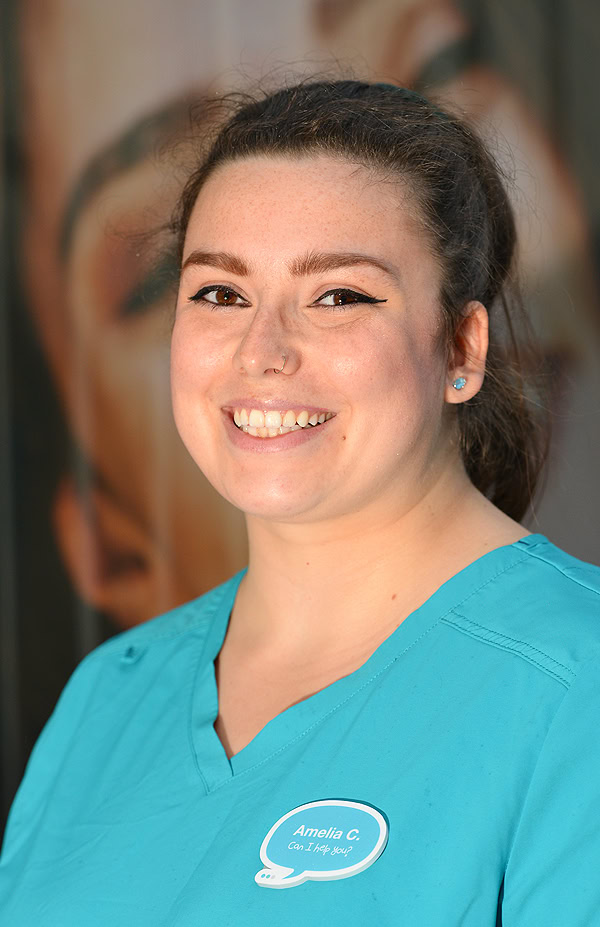 Amelia Charity, RDN
GDC No. 286485
Qualified Dental Nurse / Myobrace Educator
Qualified as a Dental Nurse in 2018, Amelia joined the team in 2019 and is a very keen dental nurse and enjoys working with children. She hopes to train as a myofunctional educator and work more closely with children.
Amelia loves to spend time with her family and enjoys a good book.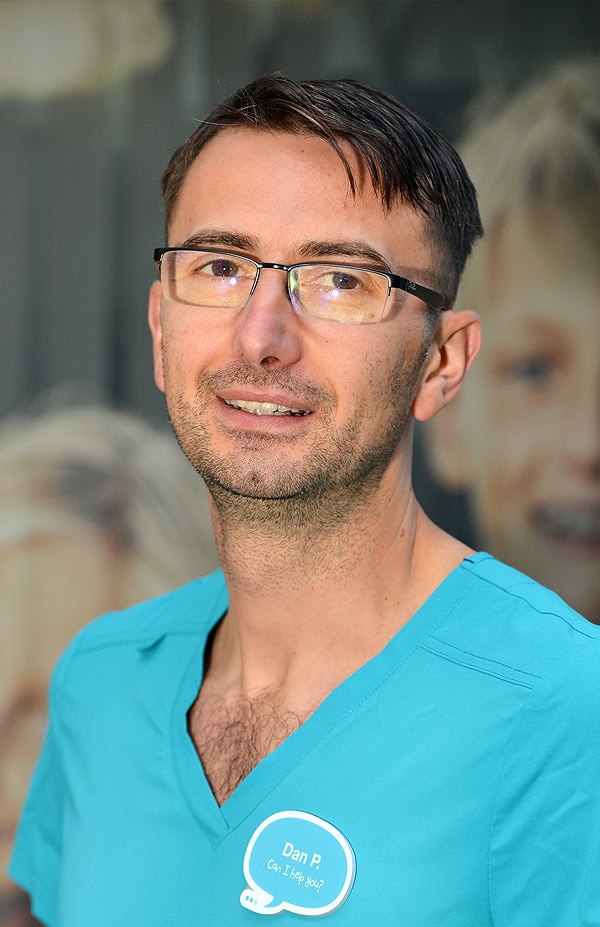 Dan Paraschivescu, RDN
GDC No. 291091
Qualified Dental Nurse / Myobrace Educator
Dan Qualified as a Dental Nurse in 2020, although coming into dentistry was a challenge for him, already having a background knowledge of the healthcare industry worked in his favour and has become a great asset to the team.
Dan hopes to further his dental career with some post qualifications and studying.
During his spare time he enjoys a game of football, eating and spending time with his daughter.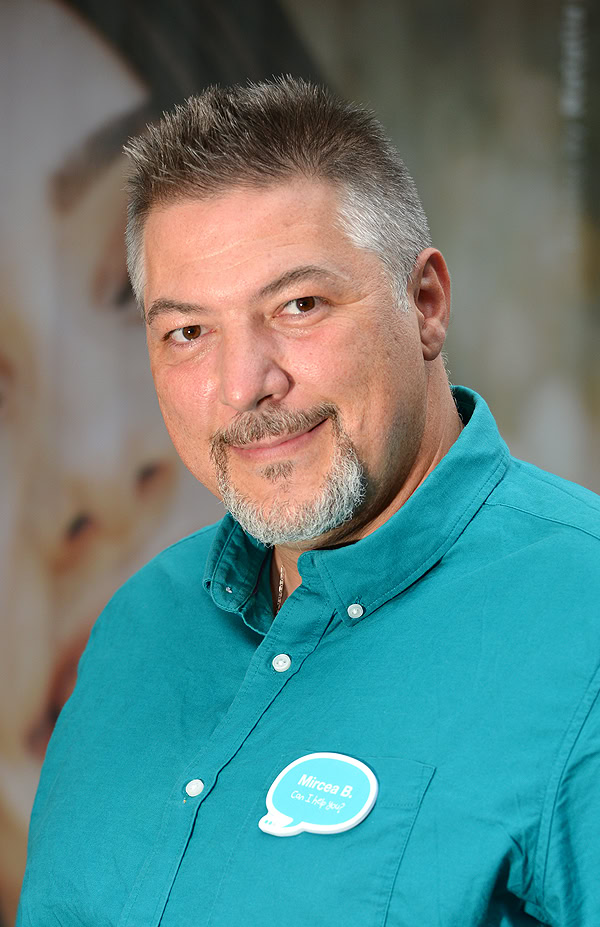 Mircea Bora
Business Developer
Mircea has a degree and background in computers and electronic, originally from Romania joined the Optident Dental team in 2016 part time. Over the years Mircea has become very knowledgeable in all areas of dentistry and has become a full time member of staff.
Mircea in his spare time loves to travel and chill watching a movie.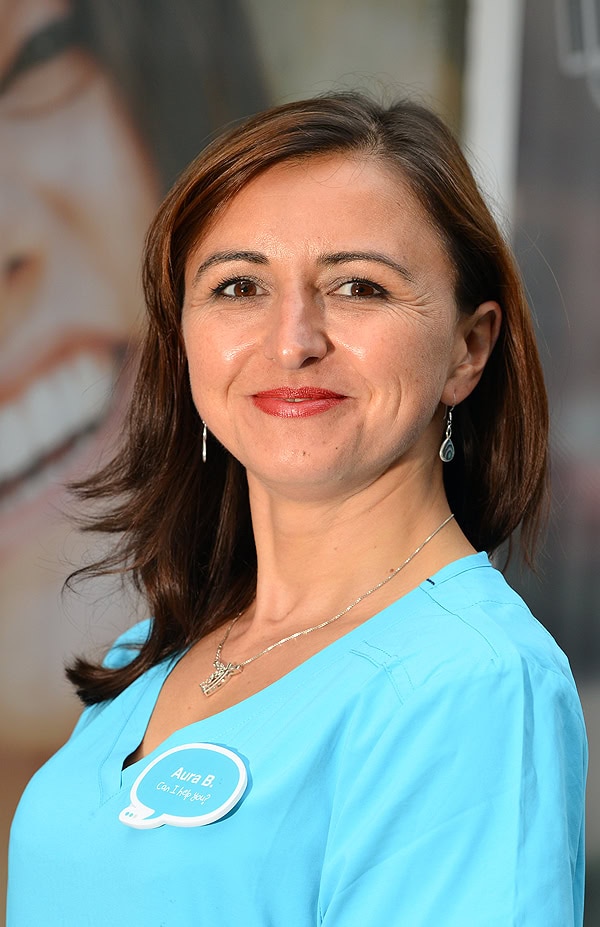 Aura Budurin
Myobrace Educator
Aura is a full time mum for 2 lovely children, works part time at Optident Dental Clinic and has keen interest in our myofunctional dentistry.
Aura has attended European courses which enable her to support the TCO in providing a great insight to parents and children.
Aura in her spare time likes to meet up with friends and often takes in a theatre show; she also volunteers within the local children centres.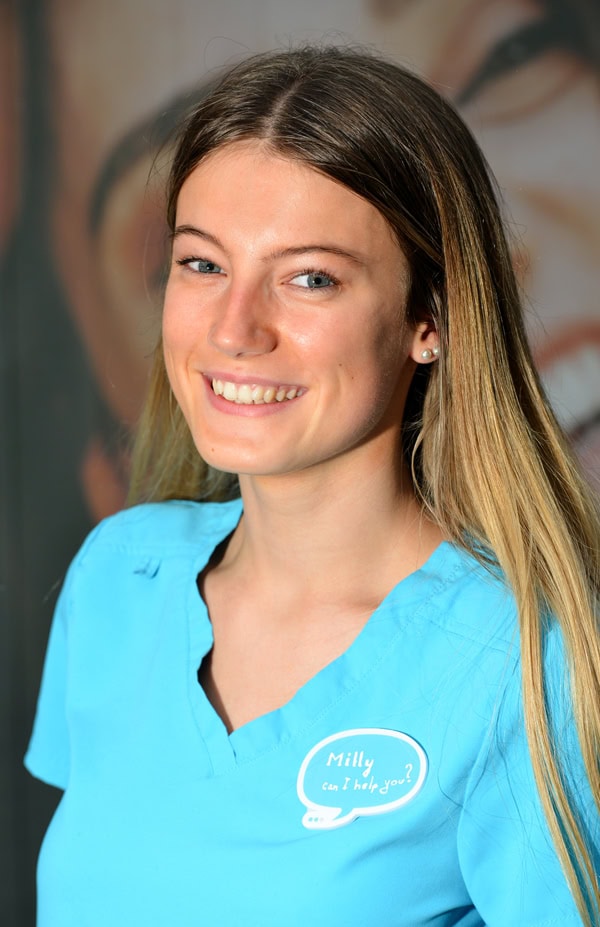 Milly Thompson
Trainee Dental Nurse
Milly joined the practice in August 2021, straight after leaving school. Milly has now started her training with the college and hopes to become a qualified dental time in due time.
In Milly's spare time she loves to travel and baking in the kitchen.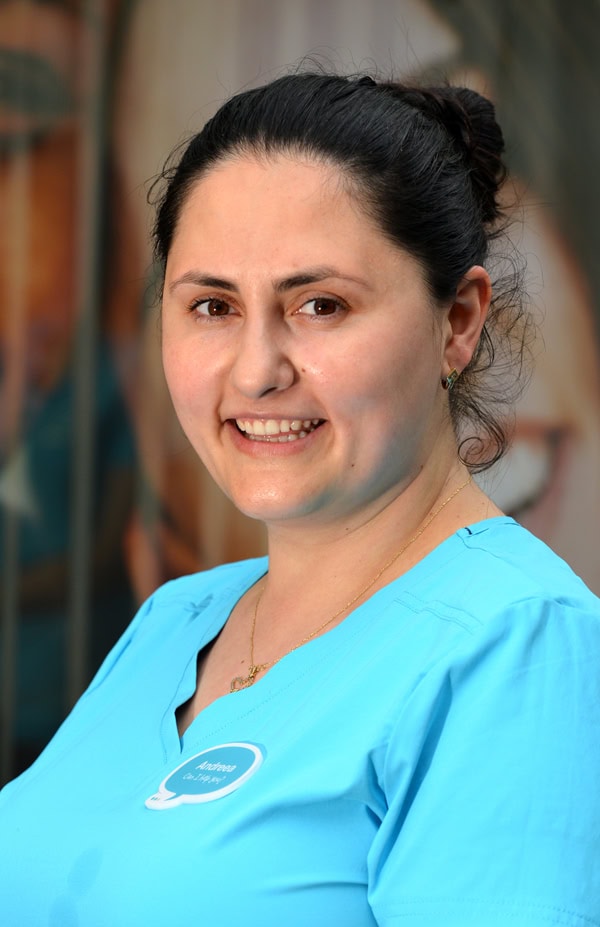 Andreea Prundeanu
Trainee Dental Nurse
Andreea joined the practice as a trainee dental nurse in 2021 and has really enjoyed her experience so far and looks forward to furthering her career in dentistry.
Andreea is also a mum to her beautiful daughter which takes up a lot of her spare time, spending time with family is important to Andreea.
---